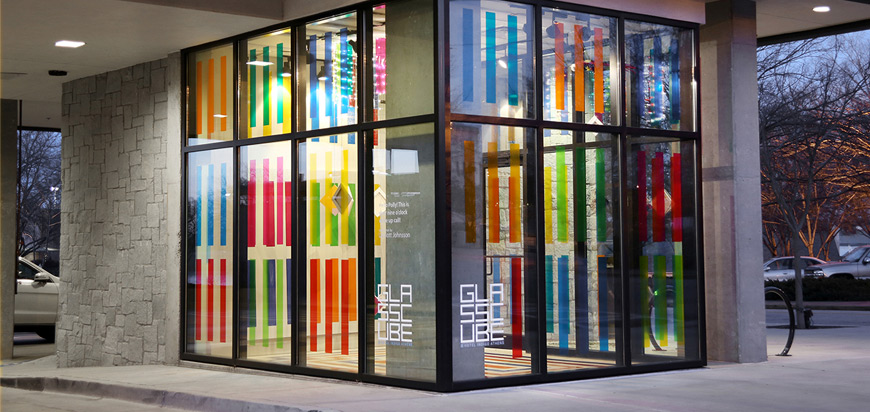 Art Gallery at Hotel Indigo Athens
The Gallery@HotelIndigo Athens is an exhibition space for visitors and locals to experience quality regional art spanning all mediums. The Gallery@HotelIndigo Athens consistently curates the works exhibited in the space, rotating them quarterly to encourage a deeper appreciation of contemporary art in Athens and northeast Georgia.
Likewise, the Glass Cube@HotelIndigo Athens is a freestanding outdoor exhibition space featuring visually engaging and experimental works just outside the hotel's main entrance. Together these exhibit spaces bring art and the community together for enjoyment and discovery.
SPOTLIGHT 2019
June 13th 6:30 pm
Featuring works by
Maggie Davis, Jeanne Ann Davidson and Elizabeth McFalls
(ATHENS) The Gallery at Indigo is pleased to announce the opening reception of SPOTLIGHT on June 13th, 6:30 – 8:30 pm.
SPOTLIGHT, an exhibition series, provides an opportunity to look deeper into an artist's work and practice. Fourth in the Spotlight series, this summer features prints by Columbus based artist Elizabeth McFalls and paintings by Maggie Davis and Jeanne Ann Davidson.
Maggie Davis is the consummate painter whether on a small or large canvas, color and pattern collide with tension and beauty.
"My painting practice focuses on the narrative potential of abstraction. The compositions are constructed to imply relationships across the surface and through an ambiguous and fluctuating space. Exchanges between and among elements take place in a lively relational debate." - Davis
Davis received her MFA from USF in Tampa Florida and had been the recipient of a number of residences including Hambidge, Anderson Ranch and the Atlantic Center for the Arts.
Elizabeth McFalls is a Print Media Professor at CSU in Columbus GA. She received her MFA from Cranbrook and has had a number of solo exhibitions across the states. McFalls is currently just completing a year's program, the Artists-in-Residence-in-Motherhood. This practice explores the fragmented focus, nap-length studio time, limited movement and resources and general upheaval that parenthood brings and allows it to shape the direction of their work. Her collaged prints are rich with metaphor and at times familiar family stories that we may share.
Jeanne Ann Davidson's small works express a deep sense of color and shape as the two collide in her compositions. Both rowdy and meditative these works glow with confidence. Davidson, is retired from IT services, is a long time resident of Athens, lover of mid-century furniture and mother to a skateboard designer.
The Indigo is the perfect place for a June evening, a gallery reception and drinks on the patio. See you soon!
Gallery & GlassCube@Hotel Indigo-Athens are proud members of 3Thurs.org.