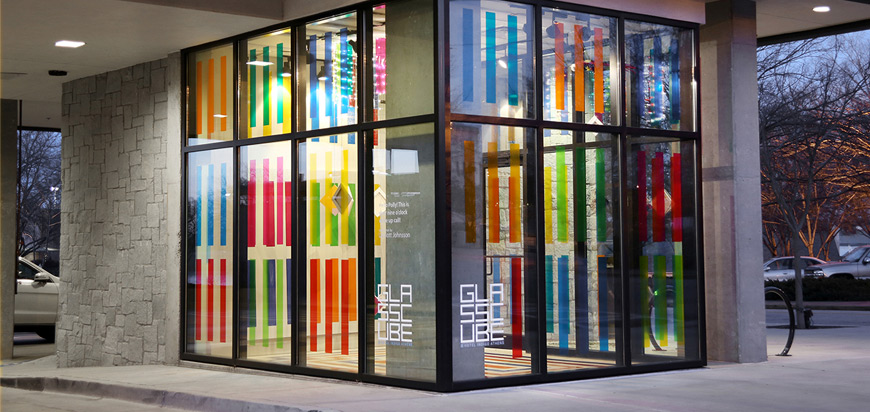 Art Gallery at Hotel Indigo Athens
The Gallery@HotelIndigo Athens is an exhibition space for visitors and locals to experience quality regional art spanning all mediums. The Gallery@HotelIndigo Athens consistently curates the works exhibited in the space, rotating them quarterly to encourage a deeper appreciation of contemporary art in Athens and northeast Georgia.
Likewise, the Glass Cube@HotelIndigo Athens is a freestanding outdoor exhibition space featuring visually engaging and experimental works just outside the hotel's main entrance. Together these exhibit spaces bring art and the community together for enjoyment and discovery.
FUN
An art exhibition
Featuring works by
Neil Hancock, Marla Star, Jolene O'Brien, Kim Truesdale, Katherine Miele,
Hannah Betzel & Brittainy Lauback
Opening Reception: Thursday September 26th, 6:00 – 8:00 pm
(ATHENS) The Gallery at Indigo is pleased to announce the opening reception of FUN on September 26, 6:00 – 8:00 pm.
Just not ready to give up the joyful abandon of summer whether it's a vacation in faraway lands, reading a good mystery poolside or starting on a new art project, the artists in this show explore engaging activities, human interest stories, and just plain fun! Featuring photographic works by Brittainy Lauback, found objects by Kim Truesdale, drawing by Marla Star, decorated vinyl by Jolene O'Brien, paintings by Neil Hancock, collage by Hannah Betzel and embroidery by Katherine Miele.
This artist reception coincides with the fabulous percentage night at Indigo benefitting our favorite downtown event, The Wild Rumpus. Enjoy an evening of specialty drinks, DJ music on the patio and FUN. See you soon.
Gallery & GlassCube@Hotel Indigo-Athens are proud members of 3Thurs.org.
For more information please contact Didi Dunphy, Curator, galleryhotelindigoathens@gmail.com